THREE YEARS IN A ROW!
Voted Best Trash and Recycling Hauler in the Twin Cities!
click here to check your schedule OR sign up for service reminders.
DELIVERING TRASH & RECYCLING
SERVICES "BEYOND THE CURB"
From Residential Trash Service to curbside recycling to Roll-off dumpster rental and more, Walters Recycling & Refuse provides quality waste disposal services to the Twin Cities. And we go "beyond the curb" delivering Safe, Simple, Reliable service to our customers.
Safe, Simple, and Reliable are what you deserve and that is exactly why over 70,000 homes choose Walters Recycling and Refuse for their residential trash service.
We offer only the best services for our businesses. We know how important it is to have a reliable, safe, and efficient service when you're in a commercial space.
Walters provides several options for waste disposal for your construction projects or small household projects. We are confident you will find Walters your best choice!
Use our waste wizard to schedule reminders, pay your bill, find our FAQ's or find out how to recycle certain items.
If you want to check your schedule OR sign up for service reminders – here's how:
Click on the Calendar Icon.
Enter your address.
Click on the reminder button.
Sign up for your customized alerts!
It's that easy.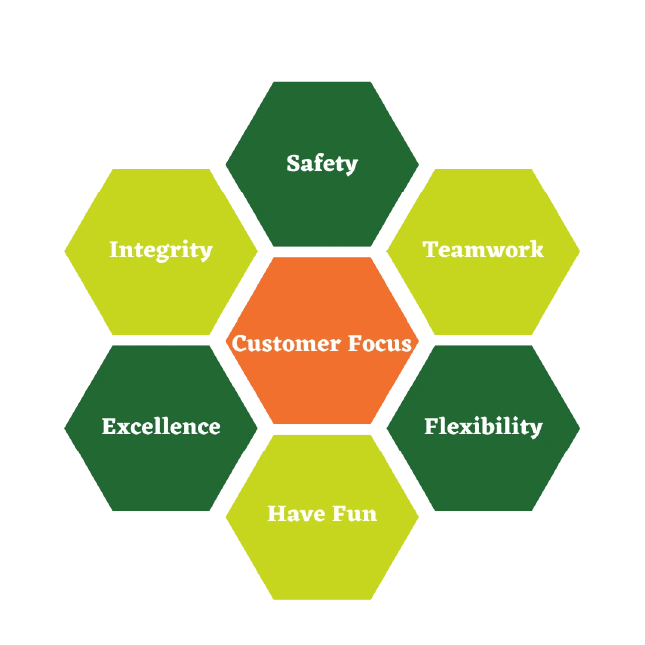 We stand to be a pillar of dependability in the communities we serve by providing safe, simple and reliable environmental services.


Customer Focus: Never forget we are in the customer service business – "WOW" our customers always!
Safety: The safety of our team and those in the communities we serve will be deeply integrated into everything we do.
Integrity: Authentic character with consistent behavior that honors company standards.
Excellence: Focused effort toward exceptional performance and continuous improvement.
Teamwork: Work together to achieve personal and corporate goals. Remember the best team wins!
Flexibility: Live with the ability to change – our wide range of customers demand it.
Have Fun: Acquire and share knowledge. Show pride in yourself and the company. Smile!
Do More With
Walters Recycling
We are looking for energetic, hard-working, customer-focused team players to help us achieve overall strategic success. If you think you would be a good fit for our company we would love to hear from you.
Garbage and recycling schedules and reminders for Walters Recycling and Refuse, Inc.. View your garbage and recycling schedule and receive collection notifications all from within this app. Do more with the Walters app. Conveniently manage your account(s), instantly access your garbage and recycling schedule so you never miss a pick-up day and stay up to date with Walters by receiving important notification and reminders all within the app. Anytime. Anywhere.